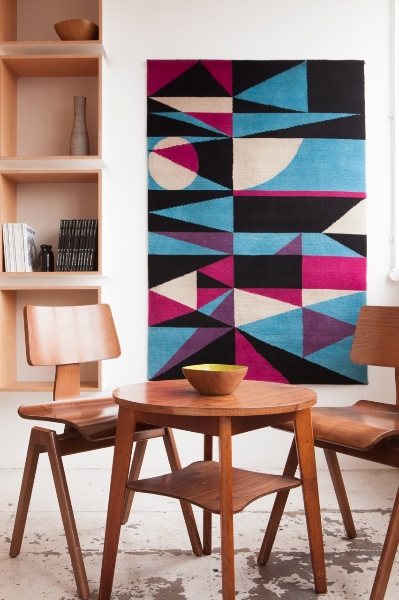 Clayton Junior signed rug
HAND KNOTTED. FAIR TRADE. NON PROFIT
Edition of 10
1.75 x 1.15 metres
£950 incl worldwide shipping
Available to buy at the DESIGN MUSEUM SHOP
100% profits from each rug goes to our fair trade project
Watch our video here
Clayton is an artist who sees the world in strong colours and bold shapes, transitioning naturally between the single image and the graphic story, the quiet craft of printmaking and the collective efforts of animation.
A Brazilian artist living in London, he combines his taste for modernism with a familiar tropical vibrancy to create his original and inspiring ideas.
His work has been widely published internationally including animation for MTV Brazil, illustration for business focused publications in Russia and the New Yorker, and as comic and graphic reportages published in USA, Slovenia, UK and Italy.